On believing absurdities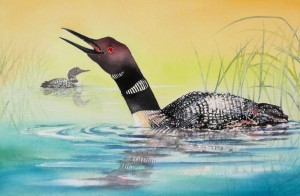 VegInspiration
If we believe absurdities, we will commit atrocities, and we pass it on to our children, generation upon generation. Our violent actions speak so much more loudly than our peaceful words, and this is the unyielding dilemma of the herding culture we call home.
The only way to solve this dilemma is to evolve cognitively and ethically to a higher level where our actions do not belie our words and force us into unconsciousness and denial, but rather align with and reinforce our words and the universal spiritual teachings that instruct us to love one another, and to have mercy on the weak and vulnerable rather than exploiting and dominating them.
Prayer Circle for Today
Today let us send our prayers to all the "companion animals" suffering homelessness, abuse, and/or lives in breeding mills.
May compassion and love reign over all the earth for all "companion animals" who are suffering at the hands of human beings.
Dear dogs, cats, horses, guinea pigs, rabbits, snakes, mice, turtles, birds, ferrets, sugar gliders, frogs, and so many others. We pray for you that you may have peace and joy in this precious life of yours.
Some of you want to live free of human interference, and some of you truly want to be part of your human family. We bear witness to your suffering; we do what we can to end your suffering and to encourage others to do the same; and we continually send out an energy field of love and compassion to comfort you and to transform the hearts and souls of those who support the cruelty and oppression of each of you.
Our love is all around you. Compassion encircles the earth for each of you and for all beings.
( 7 daily prayers by Judy Carman www.peacetoallbeings.com)
www.worldpeacediet.com – our daily VegInspiration For The Day
www.circleofcompassion.org – our Prayer Circle For Animals Weekly Update
www.facebook.com/groups/prayercircleforanimals – our Prayer Circle For Animals Facebook Group
www.worldpeacemastery.com – our online self-paced WPD Facilitator Training
www.facebook.com/groups/worldpeacediet – our WPD Facebook Group
Original watercolor painting by Madeleine Tuttle madeleinetuttle.com