Blame less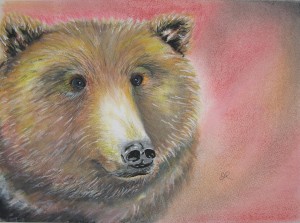 VegInspiration
Looking deeply, we see that the perpetrators are themselves victims of violence—that's why they've become perpetrators—and their violence hurts not only the animals but themselves and the bystanders as well. All three are locked in a painful embrace, and it is the bystanders who have the real power. They can either turn and look away, thus giving their tacit approval, or they can witness and bring a third dimension of consciousness and awareness to the cycle of violence that has the victims and perpetrators hopelessly enmeshed.
Prayer Circle for Today
Prayers for animals enslaved in entertainment and work, such as, zoos, circuses, rodeos, aquariums, theme parks, canned hunts, carriage rides, carrying of heavy burdens, and pulling of plows.
May compassion and love reign over all the earth for all the beings used in the human entertainment industry.
Dear animals forced to carry heavy loads, dolphins, whales, horses, bulls, elephants, bears, lambs, pigs, sea otters, fish, elks, deer, rhinos, hippos, alligators, snakes, polar bears, lions, tigers, gorillas, chimpanzees, and all of you who are incarcerated and/or forced to work under heavy loads when you want your freedom so much; who remember your parents being killed so that you could be captured; who are forced often with whips, chains, and electric prods to perform unnatural tricks; who are treated without respecting the dignity of your true nature.
Together, we bear witness to your suffering, take action to bring it to a permanent end, and send out our energy field of love and compassion to comfort you and to transform the hearts and souls of those who support the violent oppression of all of you.
Our love is all around you. Compassion encircles the earth for each of you and for all beings.
( 7 daily prayers by Judy Carman www.peacetoallbeings.com)
www.worldpeacediet.com – our daily VegInspiration For The Day
www.circleofcompassion.org – our Prayer Circle For Animals Weekly Update
www.facebook.com/groups/prayercircleforanimals – our Prayer Circle For Animals Facebook Group
www.worldpeacemastery.com – our online self-paced WPD Facilitator Training
www.facebook.com/groups/worldpeacediet – our WPD Facebook Group
Original watercolor painting by Madeleine Tuttle madeleinetuttle.com