A change of perception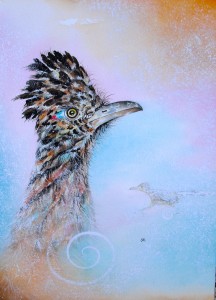 VegInspiration
"At the moment our human world is based on the suffering and destruction of millions of non-humans. To perceive this and to do something to change it in personal and public ways is to undergo a change of perception akin to a religious conversion.
Nothing can ever be seen in quite the same way again because once you have admitted the terror and pain of other species you will, unless you resist conversion, be always aware of the endless permutations of suffering that support our society."
~ Sir Arthur Conan Doyle
Prayer Circle for Today
Today let us send our prayers and love to all aquatic animals.
May compassion and love reign over all the earth for all the water beings living in the seas, lakes, and rivers. Dear fish, whales, dolphins, crabs, lobsters, starfish, jellyfish, shrimp, coral, and all the other amazing beings who make the waters of earth their home.
Your homes and your very lives are being devastated by huge fishing fleets, by trash, oil, sewage, runoff, and other poisons dumped into your waters, by cutting off your fins, and by capturing you and your loved ones for aquariums and the pet trade.
Together, we bear witness to your suffering, take action to end it permanently, and send out an energy field of love and compassion to comfort you and to transform the hearts and souls of those who support this violent oppression.
Our love is all around you. Compassion encircles the earth for each of you and for all beings.
( 7 daily prayers by Judy Carman www.peacetoallbeings.com)
www.worldpeacediet.com – our daily VegInspiration For The Day
www.circleofcompassion.org – our Prayer Circle For Animals Weekly Update
www.facebook.com/groups/prayercircleforanimals – our Prayer Circle For Animals Facebook Group
www.worldpeacemastery.com – our online self-paced WPD Facilitator Training
www.facebook.com/groups/worldpeacediet – our WPD Facebook Group
Original watercolor painting by Madeleine Tuttle madeleinetuttle.com