Vegan Inspirations from Dubai and South Africa (Part One)
Dr. Will Tuttle
How is the vegan movement faring in challenging environments, such as the Islamic culture of the United Arab Emirates and the post-Apartheid society of South Africa? From our recent experience visiting these two countries and working with local advocates to help propagate the vegan message there, inspiring progress is being made in spite of the often severe resistance offered by prevailing cultural attitudes. In both countries, we experienced the significant e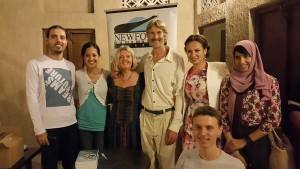 ffect that small groups of dedicated activists can have on the larger society.
In Dubai, for example, where we stayed for ten days with a local vegan advocate, we could see the budding vegan movement gathering momentum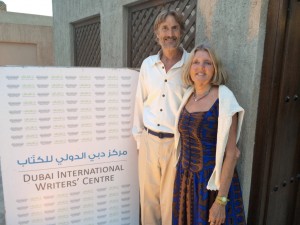 rapidly in spite of the impediments inherent in the underlying culture. Dubai is the largest city in the U.A.E., and has virtually exploded in just the past twenty years as the most ultra-modern city in the world, and is city of superlatives, with the world's highest building, largest shopping mall, and grandest indoor ski "mountain" with chairlift. About ninety percent of the people living in Dubai are expatriates, drawn there by the economic opportunities, primarily from the surrounding Islamic countries, but also from India and to a lesser extent Europe and North America.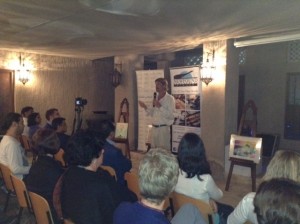 As you can imagine, Dubai is a swirl of cultural currents that provides liberating opportunities for many of the residents, and we found a young and vibrant vegan community there, with a large and well-stocked organic food store, a high-quality organic vegan restaurant, and three major vegan meet-up groups. While most of the people who attended our lectures and gatherings were not traditional Muslims, some of them were, and there seems to be a genuine interest building amon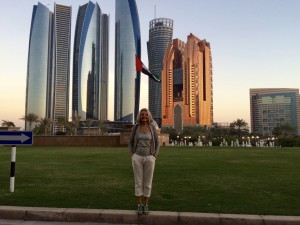 g these people, especially for the health benefits of plant-based eating, as well as the increasingly recognized environmental benefits, especially for a city plunked in the midst of desolate desert. Compassion for animals is increasingly being recognized as a motivating factor also.
I spoke at length with a non-vegetarian Muslim who informed me that it is considered a duty, especially for men, to sacrifice with their own hands a goat or sheep at least once a year as part of their faith, and that while it might be possible for Muslims to be vegan, they are like people who call themselve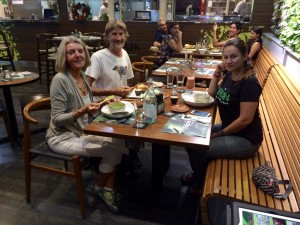 s Catholics but don't attend mass. We also met a vegetarian woman who had been, at one point earlier in her life, completely doused by her brother with kerosene to be burned alive for breaking one of the Islamic laws, and had thankfully escaped. We were glad to see her and other people in Dubai questioning violence toward animals and making some of the basic connections between oppression of women and of animals. Additionally, we had the opportunity to spend a beautiful day with a South African airl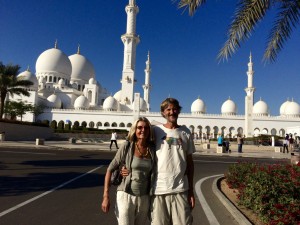 ine pilot who is a pillar of the vegan community. He brought us on a snorkeling and dolphin-watching cruise to the fabled Straits of Hormuz in the neighboring Sultanate of Oman where we saw many young men heading out to risk their lives in small boats, smuggling goods under cover of darkness across the gulf to Iran.
Like the next country we would be visiting, South Africa, U.A.E. has exceptionally high rates of heart disease, diabetes, and the other illnesses of high-volume animal food consumption, and there is a refreshing wave of progressive advocacy there that is working to raise consciousness. Given the cultural milieu, though, vegan advocates emphasized to us that they have to be alway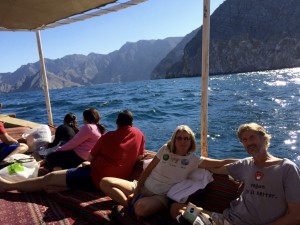 s mindful in their efforts and tread lightly and carefully in the way they bring the vegan message to the larger society. The U.A.E., like other Islamic countries, is emphatically not a democracy, but like in any society, real positive change happens at the grass roots level, beginning, as Gandhi emphasized, with committed individuals and their efforts to educate, understand, and share their insights.
In Part Two (click here) we'll have a look at our experiences in South Africa, just following this time in Dubai, where we spent two weeks working with local advocates to share the vegan message and explore both the cultural and natural landscape there.