Vegan Love, Upcoming Presentations, and More
Feb. 13, 2016
Valentine's Day is just around the corner, celebrating the healing power of love in our lives, and for us it includes the liberating teaching of vegan living, which extends love and caring beyond personal attachment to universal lovingkindness.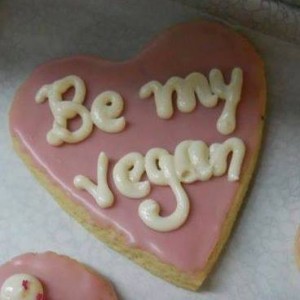 Thank you for your efforts to help bring more love, kindness, caring, and justice into our world and in all our relations, extending our circle of care to include the millions of animals our culture exploits and kills daily. As we point out in The World Peace Diet, culturally-imposed desensitization propels violence not just against animals, but against nature, each other, and ourselves.
We are delighted to announce that we'll be presenting a full schedule of lectures in the weeks and months ahead, as our 2016 "Vegan for Life" lecture tour brings us through the eastern U.S., as well two vegan festivals in Europe and a conference on intersectionality in Seattle.
As outlined in our tour schedule, we'll be presenting in Fort Pierce, W. Palm Beach (Hippocrates Health Institute), Gainesville, and Ocala, Florida, and then heading to the U.K. for the VegFest there. We'll also be speaking in Birmingham, Bristol, London and Dublin, as well as the VegFest in Utrecht, Netherlands, the following weekend. After that we'll be speaking in Orlando and Jacksonville, then Seattle, and then Hilton Head, Charleston, Athens, Asheville, and other cities heading north up to New England by the summer, and heading back west in the autumn. Our schedule is being continually updated and expanded; we look forward to seeing you hopefully somewhere this year.
We have written a new blog post on our recent adventures to Dubai and South Africa, and we are grateful for the opportunity to help share the universal vegan message:
"How is the vegan movement faring in challenging environments, such as the Islamic culture of the United Arab Emirates and the post-Apartheid society of South Africa? From our recent experience visiting these two countries and working with local advocates to help propagate the vegan message there, inspiring progress is being made in spite of the often severe resistance offered by prevailing cultural attitudes. In both countries, we experienced the significant effect that small groups of dedicated activists can have on the larger society. In Dubai, for example, where we stayed for ten days with a local vegan advocate, we could see the budding vegan movement gathering momentum rapidly in spite of the impediments inherent in the underlying culture…" Click here to read more.
We have several new videos, including both lectures and panels to share from the recent "Real Truth About Health" Conference and also several short videos from the dynamic vegan advocate groups in Dubai. Enjoy!
Madeleine and I send loving gratitude to the many creative and dedicated people who have helped arrange and support our lecture and media tour in the various beautiful and wounded parts of our world that we have been visiting lately. We are inspired to see the progress being made in co-creating a world of compassion and justice for all living beings, and look forward to sharing more with you in the upcoming weeks and months about the way forward toward a world that cares for all.
If you are interested in going deeper into the ideas in The World Peace Diet, we are glad to let you know that the World Peace Diet Sunday weekly tele-conference reading is beginning the third straight year on Valentine's Day, Feb. 14th. It is an empowering and inspiring vegan community where all are welcome, and is led by the inimitable Lily Macy. You may also like to learn more about our World Peace Diet Facilitator Training Program, which has helped many people deepen their capacity to thrive as vegans and be more effective advocates for positive social change.
Finally, we are delighted to announce that the 10th Anniversary Edition of The World Peace Diet is coming soon! We'll keep you informed about it.
The momentum of positive change continues to grow. It's inspiring to see that the vegan message of compassion, health, justice, and peace is continuing to gain wider acceptance in our world. It's up to us! Thanks for caring.
That's it for now!
With thanks and love,
Will & Madeleine
Dr. Will Tuttle
Please sign our email list for periodic updates; thanks.