You Are Who You Hang Out With
By Dr. Will Tuttle
As I often remind people, the only reason any of us eat animal foods is because of the communities in which we're raised. We're following orders dictated by well-meaning parents, friends, teachers, and doctors who were similarly indoctrinated from infancy by their communities. We eat, think, and become like those we hang out with, and this is becoming increasingly well-understood not just by sociologists and therapists, but also by people who like to live happy and meaningful lives.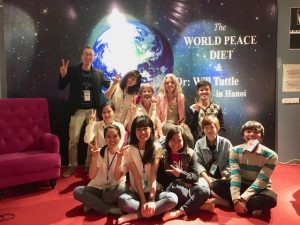 Though I was raised eating animal foods because of my family and community, I was fortunate to spend time at The Farm, a vegan community in Tennessee, way back in 1975, and that helped to transform me not just to becoming a vegetarian and then a vegan, but to recognize the tremendous power of community to help (or hinder) us as individuals.
With this in mind, we invite you to our upcoming World Peace Diet Facilitator Training and vegan spirituality retreat, the first in the continental U.S. in about 7 years. It's called Healing Our World and it's October 18-20 in Forest Knolls, about 45 minutes north of San Francisco.
Ancient wisdom traditions encouraged people of similar spiritual interests to come together and form communities to develop and deepen their awareness, and to learn from each other and from those with a greater richness of experience. In our busy world today, it is often difficult for us as vegans to find the deeply supportive social contexts that can help us live our lives with joy, health, and meaning.
That's why we're offering this opportunity to immerse in a beautiful natural setting with top-rate organic, whole-food vegan meals, with like-minded people. We can co-create an inner template of healing, insight, and creativity to inspire our life moving forward. In my life, I've been most deeply blessed by the time I've spent in immersive retreats and know the tremendous and subtle power they have for positive transformation.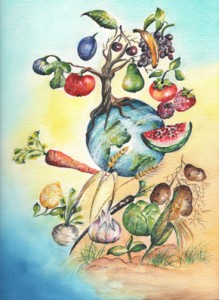 Young trees need protection and nurturing so that they can develop their majestic limbs and yield their life-giving fruits.
If you feel the call to learn more about living an even more fulfilling, joyful, healthy, and effective life, and contributing to others doing the same, please join us at our upcoming Healing Our World Retreat – a weekend for insight and renewal!