"There is no
religion without love, and people may talk as much as they like about their
religion, but if it does not teach them to be good and kind to beasts as well
as man it is all a sham."  
—Anna Sewell, Black Beauty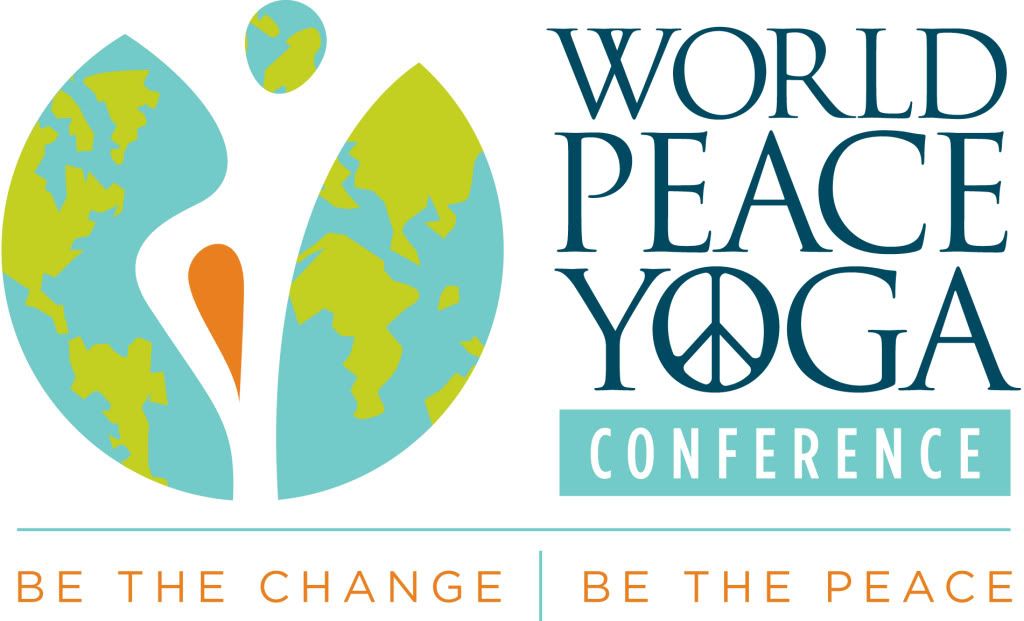 ENVIRONMENTALISTS: For the
earth lover in you come & enjoy cutting edge classes, teachers &
conversations to understand & make the connections between our economy, global warming, pollution & poverty
in the world & what we can do about it.
FOODIES: For the vegan in you come
enjoy delicious world class vegan food while dining with well known
vegan authors, speakers & friends and learn about cooking, nutrition,
gardening, music and more.

Click here for the World Peace Menu!

ANIMAL LOVERS: For the animal in you come enjoy
conversations with other like-minded & kindred souls and learn with
inspired teachers about the connection between animals and the
environment, world peace, compassionate living, sacred activism and
more.
YOGIS: For the guru in you get activated on & off the
mat by yoga masters teaching the pure essence of yoga, including asana,
chakras & meditation.
When YOU
register for the "World Peace Yoga Conference" in addition to
experiencing cutting-edge classes, world-class food and soul-stirring
inspiration YOU are directly contributing to educational opportunities
that spread the message of a "Practical Blueprint for World Peace".
CLICK HERE FOR A
LISTING OF PRESENTERS!
Join us at Grailville,
a spiritual retreat center with fresh country air, organic gardens,
hiking trails, woods, ponds, creeks, a labyrinth and more for the World
Peace Yoga Conference.
Click here to
view photos of Grailville.

The W.P.Y.C. is a weekend event
with national & internationally known teachers, musicians, authors,
artists and chefs unfolding the path to world peace.
Delicious,
compassionate and diverse meal choices are the nourishment for your days
here at Grailville. Exquisitely prepared and served by the attentive
staff of World Peace Restaurant under the direction of award winning
chef Mark Stroud.

There is
something for everyone at the W.P.Y.C.
Whether you practice yoga or not you will find a full rich
experience & inspiration leading to & creating a path of world peace.
Please contact

info@worldpeaceyogaconference.com for more information.
"Watch
Amy Ferguson play the song "Be the Change."
All of us are
celebrations of infinite mysterious Spirit, deserving of honor and respect. If
our religions don't emphasize this and include all of us, it's time to replace
them with spiritual teachings and traditions that do.
Voltaire wisely
said, "If we believe absurdities, we will commit atrocities." Culture is the
product of conversations, and our conversations are still dominated by the
ideas and assumptions of the exploitive herding paradigm we were all fed as
children.
Jesus' message
was intolerably radical, for it was the revolutionary vegan message of mercy
and love for all creatures that strikes directly at the mentality of domination
and exclusion that underlies both the herding culture we live in today and the
culture of Jesus' time.
The vegan ideals
of mercy and justice for animals have been articulated for centuries, often
from within the religious establishment, and it is fascinating and instructive
to see how these voices have been almost completely silenced or marginalized by
the herding culture. It seems to be an unconscious reflex action. For example,
if we read Jesus' teachings, we find a passionate exhortation to mercy and
love, yet the possibility that the historical Jesus may have been a vegan is a
radical idea for most Christians. 
Photo by Thomas Euler
The Buddha says
in the Mahaparinirvana-sutra, "Eating
meat destroys the attitude of great compassion." The ninth-century Islamic Sufi
saint Misri says, "Never think of anyone as inferior to you. Open the inner Eye
and you will see the One Glory shining in all creatures."
Rather than
relying on science to validate veganism and our basic herbivore physiology, we
may do better by calling attention to universal truths: animals are undeniably
capable of suffering; our physical bodies are strongly affected by thoughts,
feelings, and aspirations; and we cannot reap happiness for ourselves by sowing
seeds of misery for others. Nor may we be free while unnaturally enslaving
others. We are all connected. These are knowings of the heart and veganism is,
ultimately, a choice to listen to the wisdom in our heart as it opens to
understanding the interconnectedness and essential unity of all life.
Photo By: EyeFlyer

It is the height
of irony that eating a diet based on animal foods, which are complicated, wasteful,
cruel, and expensive to produce, is seen as simple in our culture, and that
eating a vegan diet based on plant foods, which are simple, efficient,
inexpensive, and free of cruelty to produce, is seen as complicated and
difficult. Nevertheless, the truth is slowly coming to light, and the pressures
within the old paradigm are building as more of us refuse to see animals as
objects to be eaten or used for our purposes.
Photo By Val

Confronted with
the problems that characterize our herding culture, we are perhaps like the
metaphorical man wounded by an arrow that the Buddha discussed with his
students. He said that the man would be foolish if he tried to discover who
shot the arrow, why he shot it, where he was when he shot it, and so forth,
before having the arrow removed and the wound treated, lest he bleed to death
attempting to get his questions answered. We, likewise, can all remove the
arrow and treat the wound of eating animal foods right now. We don't need to
know the whole history. We can easily see it is cruel and that it is
unnecessary; whatever people have done in the past, we are not obligated to
imitate them if it is based on delusion.