Each and every one of us makes our world.
Question everything this culture says, throw off the chains of harming and stealing from fish, birds, and other mammals, and join the vegan celebration!
We will love this world and each other so deeply that we will all be transformed.
There is no greater act of love and freedom than to question the core of violence and disconnectedness churning unrecognized in the belly of our culture, and to switch to a plant-based diet because of compassion for the countless animals, humans, and future generations to whom we are related. All life is interconnected, and as we bless others, we are blessed. As we allow others to be free and healthy, we become free and healthy.
When we realize that we've all been given the gift of bodies that require no nutrients we cannot get from plant sources, we can become, ourselves, the change we want to see in the world. This is the heart and soul of the vegan revolution of love, joy, and peace that is beckoning and to which we are all called to contribute.
If lab-grown "meat" becomes available, that will reduce our killing and waste of resources. And it may help us move toward veganism, since our meals will no longer require us to disconnect from the suffering we're causing animals. However, there are countless ways we oppress and abuse animals besides eating them, and if our culture doesn't evolve to the vegan ethic of compassion to all beings, and continues to use and prey on animals, our technology will magnify our violence and we'll do the same to each other.
Veganism is the essence of inclusiveness and nonviolence: seeing sacred beings when we see others, never reducing them to objects or commodities for our use. It is the ancient wisdom of the interconnectedness of the welfare of all, and is also the dawning mentality that is foundational to sustainability, freedom, and lasting peace. Our children's world will be vegan, or the alternative is unpleasant to contemplate.
Our meals and institutions reflect each other and reinforce the delusion that we are violent and competitive by nature. Spiritual and religious teachings say otherwise. The Bodhisattva ideal that Buddhists emulate, for example, embodies the understanding that our true nature is wisdom, loving-kindness and cooperativeness. Our greatest joy comes in helping others and blessing them, and we hurt ourselves the most when we harm others for our own gain.
"When we turn to the protection of animals, we sometimes hear it said that we ought to protect men first and animals afterwards. By condoning cruelty to animals, we perpetuate the very spirit which condones cruelty to men." – Henry Salt
Our cultural predicament—the array of seemingly intractable problems that beset us, such as chronic war, terrorism, genocide, starvation, the proliferation of disease, environmental degradation, species extinction, animal abuse, consumerism, drug addiction, alienation, stress, racism, oppression of women, child abuse, corporate exploitation, materialism, poverty, injustice, and social malaise—is rooted in an essential cause that is so obvious that it has managed to remain almost completely overlooked.
The pollution of our shared consciousness-field by the dark agonies endured by billions of animals killed for food is an unrecognized fact that impedes our social progress and contributes gigantically to human violence and the warfare that is constantly erupting around the world.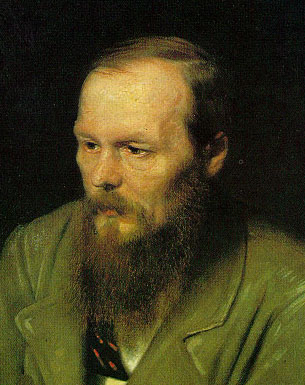 "Love animals: God has given them the rudiments of thought and joy untroubled. Do not trouble their joy, don't harass them, don't deprive them of their happiness, don't work against God's intent." – Fyodor Dostoevsky