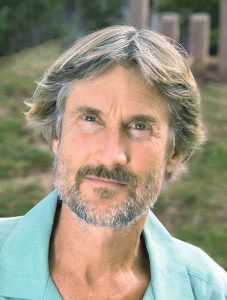 Dr. Will Tuttle, visionary author, educator, and inspirational speaker, has presented widely throughout North America, Europe, and the Pacific. Author of the acclaimed Amazon #1 best-seller The World Peace Diet, published in 15 languages, he is a recipient of the Courage of Conscience Award as well as the Empty Cages Prize. The creator of several wellness and advocacy training programs, he is also co-creator of VeganPalooza, the largest online vegan event to date.
Dr. Tuttle is the author of Your Inner Islands: The Keys to Intuitive Living and is also the editor of Circles of Compassion: Connecting Issues of Justice, focusing on the interconnection of social justice issues, as well as Buddhism and Veganism: Connecting Spiritual Awakening and Animal Liberation and Daily VegInspirations: Jewels from The World Peace Diet. Bursting Light is another book, a collection of 15 of his piano compositions, with full-color reproductions of 25 of Madeleine's watercolor paintings.
He is also the co-founder of the non-profit Circle of Compassion and the Worldwide Prayer Circle for Animals. A vegan since 1980, he is a frequent radio, television, and online presenter and writer. He is featured in the acclaimed documentary film Cowspiracy as well as other documentaries such as Vegan: Everyday Stories; Hope For All; and Animals and the Buddha.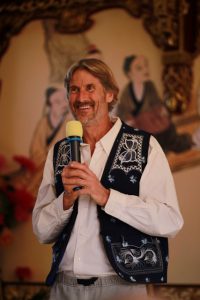 Dr. Tuttle's Ph.D. from the University of California, Berkeley, focused on educating intuition and altruism in adults, and he has taught college courses in creativity, humanities, mythology, religion, and philosophy. A former Zen Buddhist monk and a Dharma Master in the Korean Zen tradition, he has created eight CD albums of uplifting original piano music. With his spouse Madeleine, a Swiss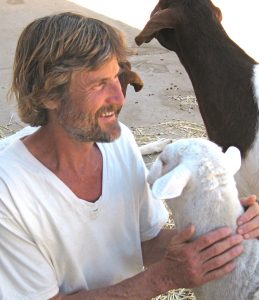 visionary artist, he has delivered over 4,000 presentations throughout North America and worldwide–in all 50 states and over 50 countries–at college campuses, spiritual centers, conferences, and peace, social justice, animal protection, health, and environmental gatherings.
Dr. Tuttle's original piano music is widely acclaimed for its uniquely inspiring and healing qualities.
Information on Dr. Tuttle's seminars & retreats.
Individualized Music & Art Portraits offered by Dr. Will and Madeleine Tuttle.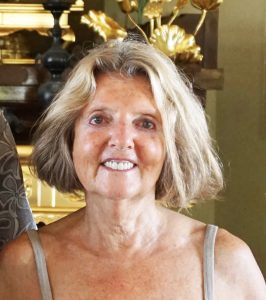 Visionary artist Madeleine Tuttle from Switzerland creates original paintings, Art Cards, Tatting ('Frivolité'), and collaborates with Will in creating Personalized Music and Art Portraits.
Madeleine's watercolors have been exhibited in museums and galleries worldwide. Her art has developed out of her extensive world travels, her deep interest in meditation and the beauty of nature, her love of animals, and her training as a Waldorf educator.
Limited-edition prints, Art Cards, and Frivolité (tatting).  Music and Art Portraits.
If you are interested in having Dr. Tuttle deliver a presentation for your center or event, or to find out more about Madeleine's art, please contact them. (21373 State Hwy 175, D-123, Middletown CA 95461; 800-697-6614 or 707-207-5020.)